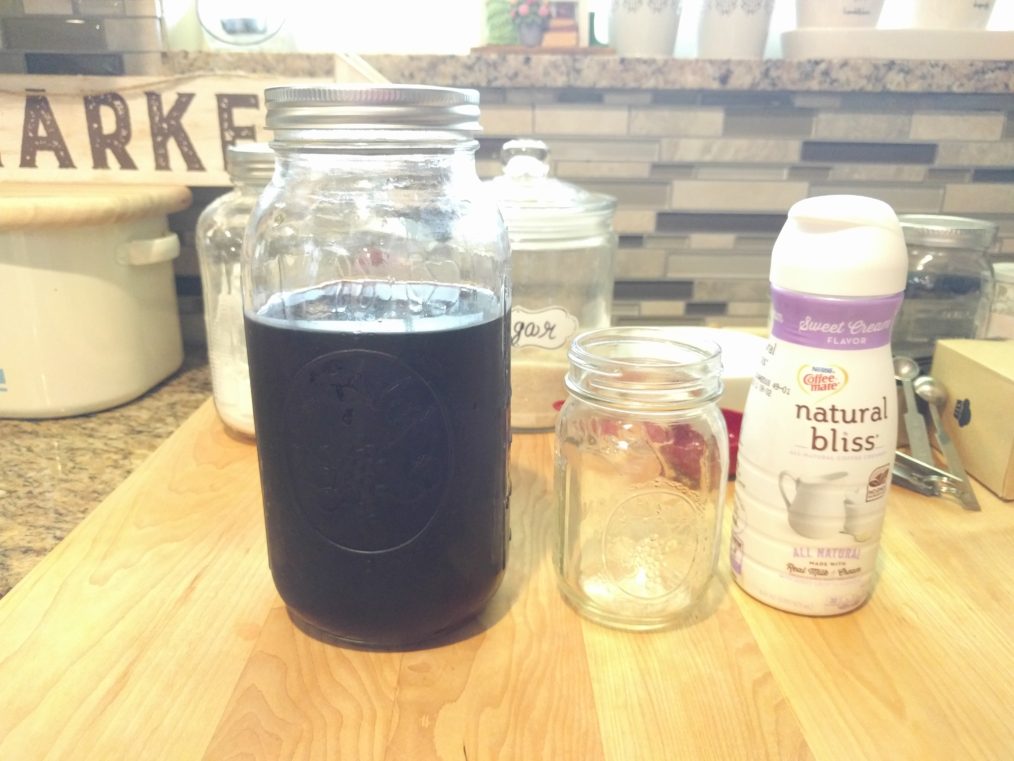 Coffee: A drink made from the roasted and ground beanlike seeds of a tropical shrub; served hot or iced. 
The very definition of this miracle beverage undermines all that it does for people across the world. 
I mean, this stuff saves lives in my home, Every… Single… Day!
And to be quite honest with you, I ain't picky. Day-old, stale coffee is all that's available you say? Bring it here… No cream or sugar? It's all good, pass that mug over. Muddy and bitter? Come to mama… Decaf? Ok, now you're pushing it–that's actually my only 'Coffee Standard"– Must. Be. Caffeinated!
By now you probably get it, I really like  NEED coffee, and because I'm a pretty thoughtful person I felt it necessary to share this easy, cold-brew method of making iced-coffee.
What you'll need: Two 64 oz, wide mouth Mason Jars. One Coffee strainer. 64oz filtered water. Coffee grounds of your choice,( I prefer Bustelo). Your favorite creamer (optional).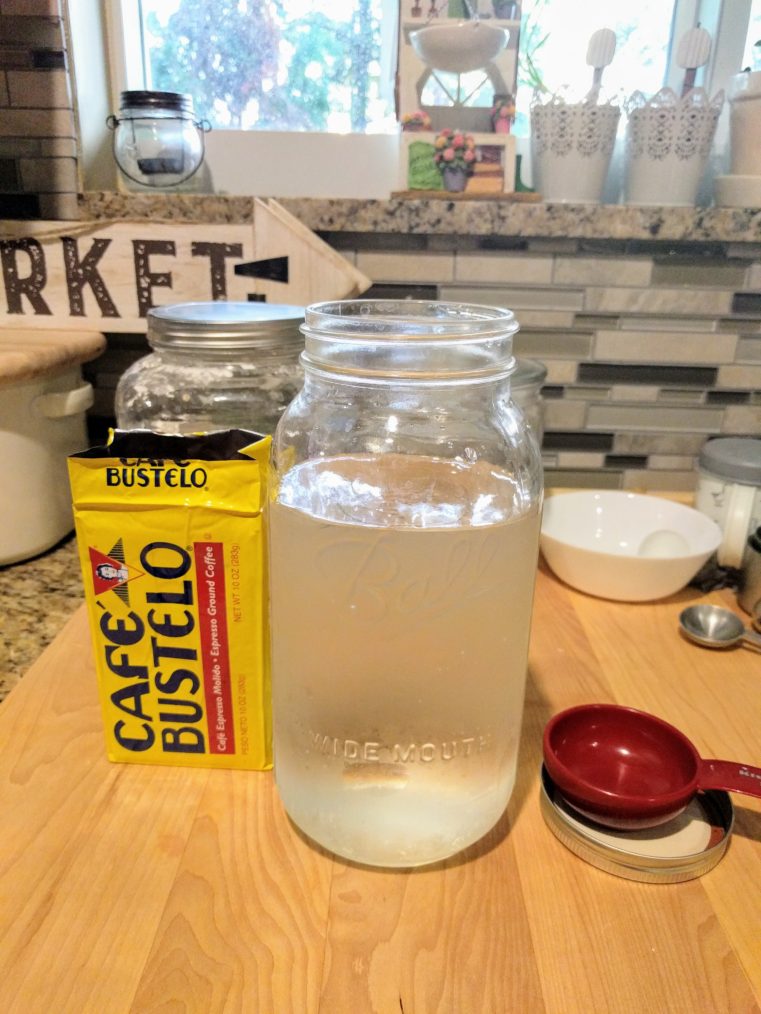 Coffee Strainer (your local supermarket should have these)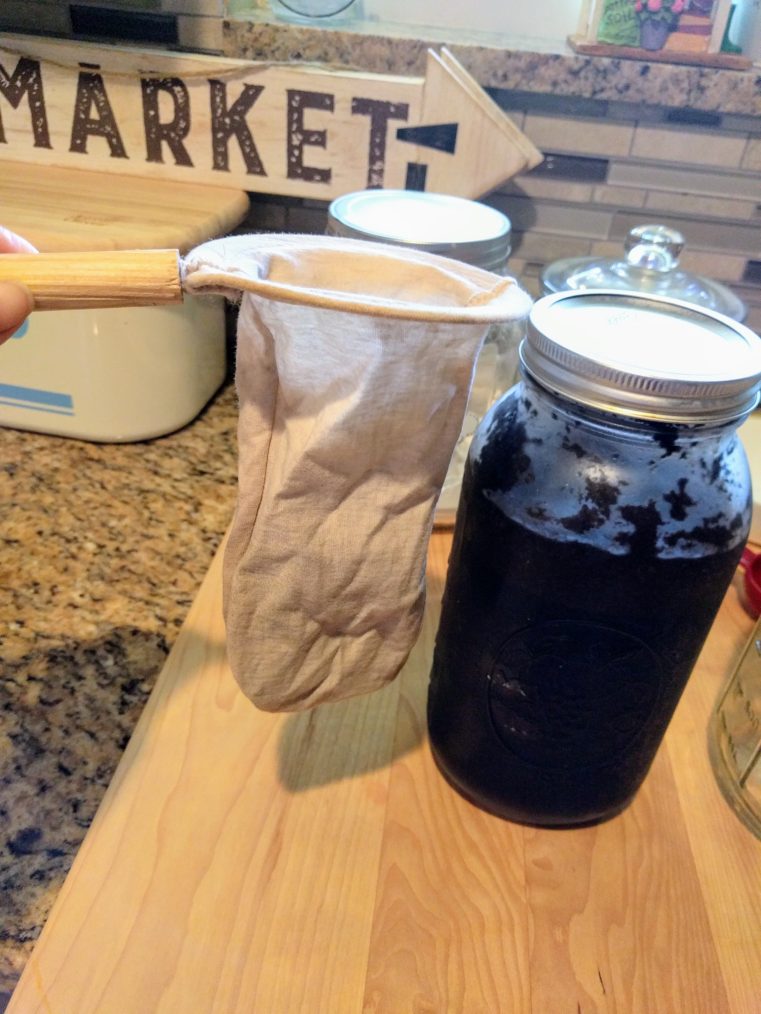 Step 1: Fill your first Mason Jar, to the top leaving a few inches empty, with filtered water.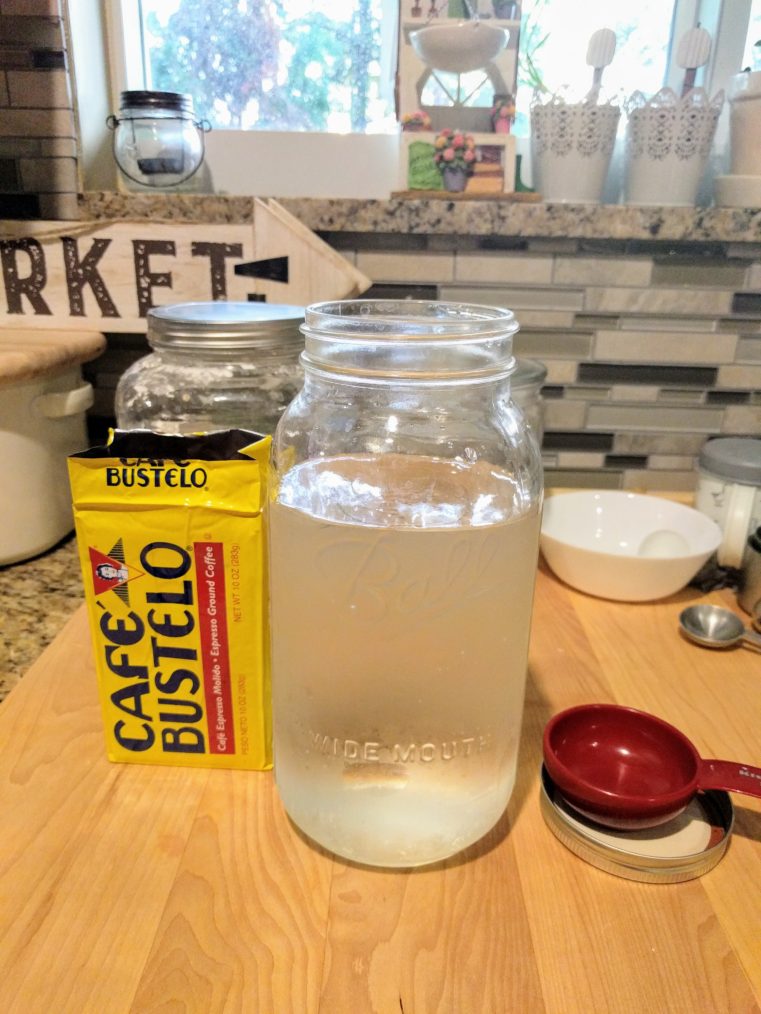 Step 2: Add 1 cup of coffee grounds to your water,  screw on the lid tightly, and give it a few good shakes.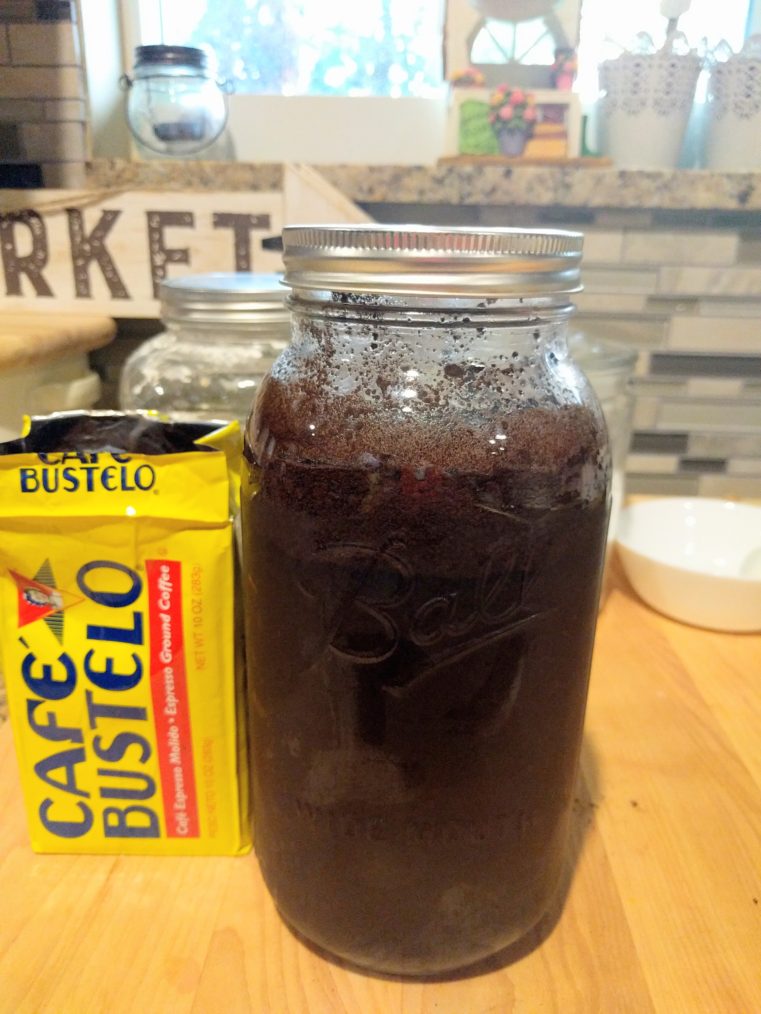 Step 3: Refrigerate overnight – or for a minimum of six hours.  
Step 4:After it steeps through the night, remove from the fridge and strain the coffee (this is where your second Mason Jar comes in).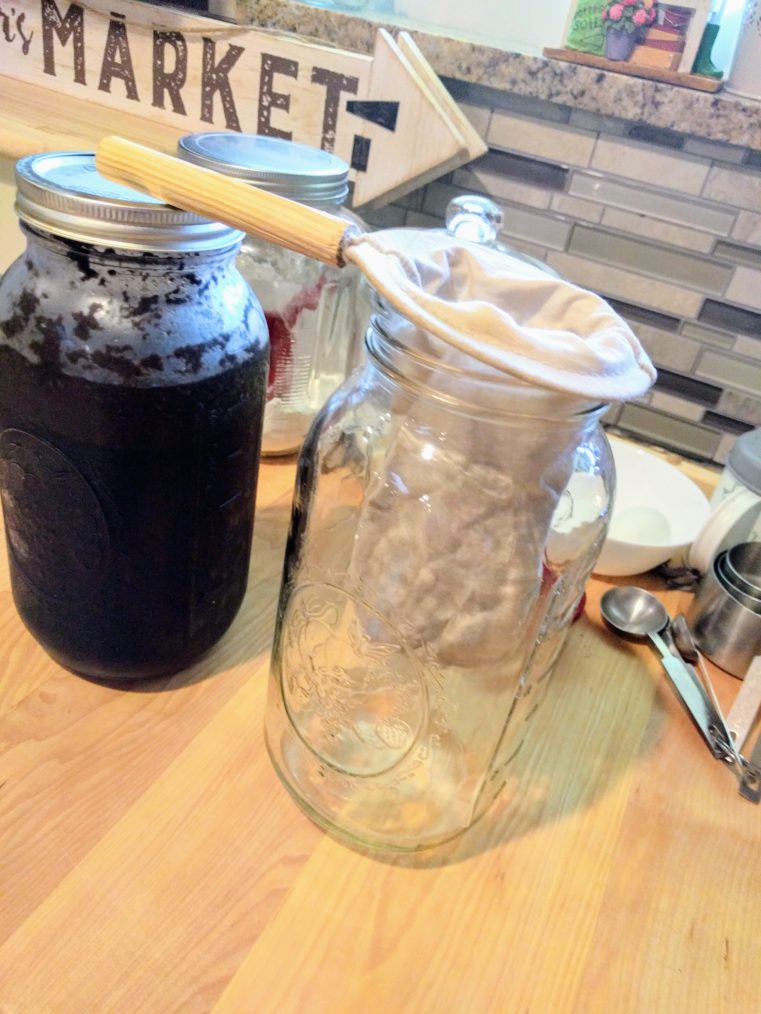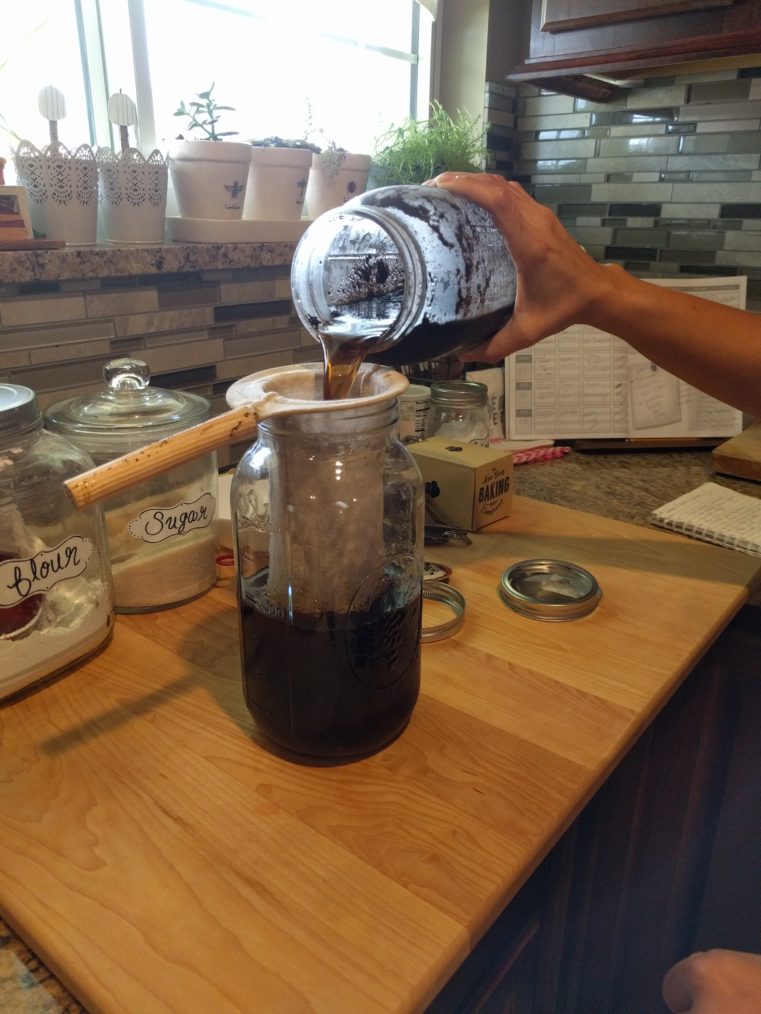 Step 5: Poor into a smaller Mason Jar (I really love Mason Jars, if you haven't noticed).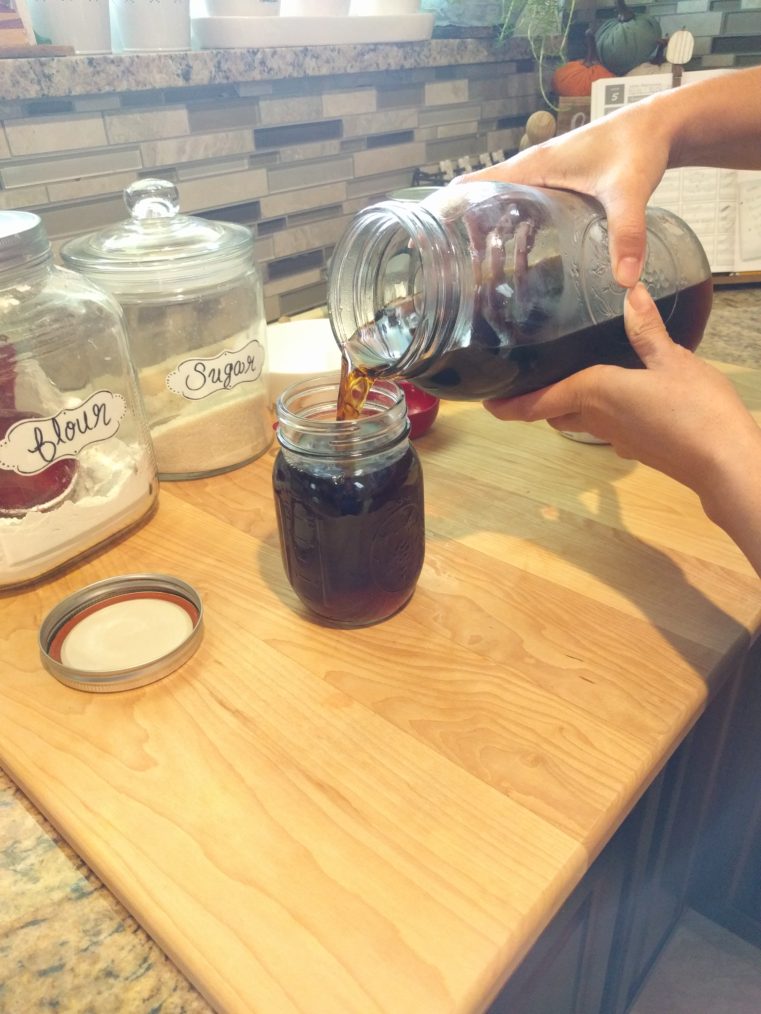 Step 6: Add your cream and sugar (optional). Love that swirl!!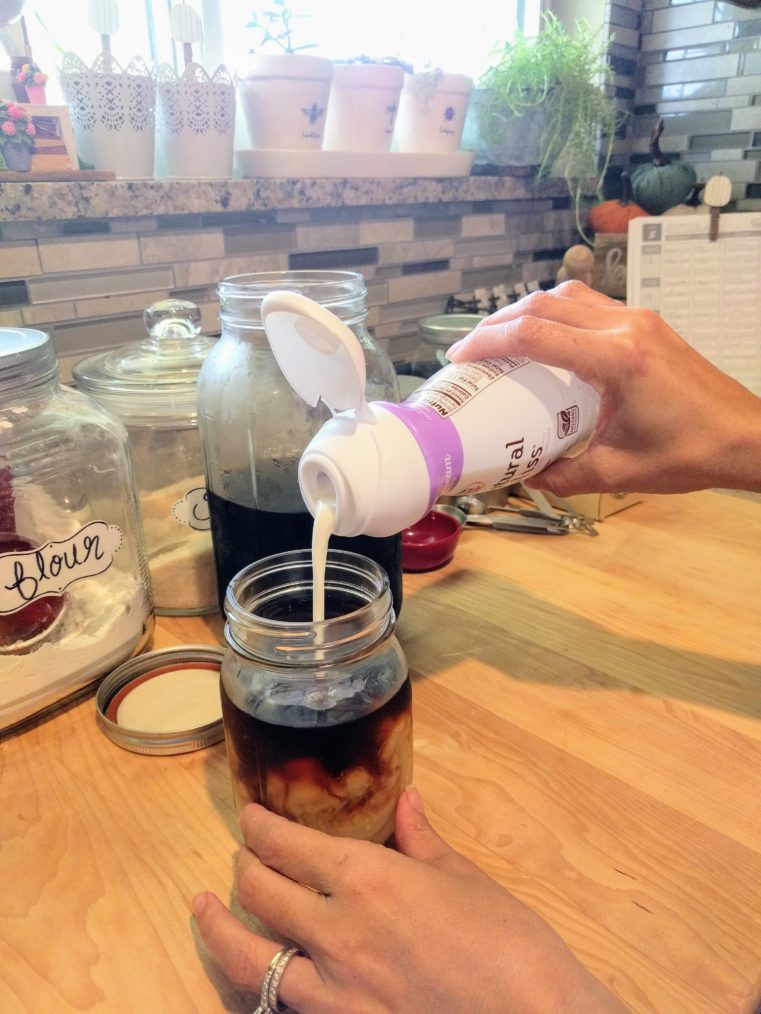 Step 7: Add ice and drink it… All of it… And don't share!!