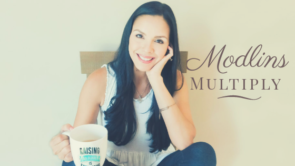 Meet Jenn
I'm a wife, mama to six, home educator, and blogger.
I began journaling shortly after the news of our sixth baby as a way to document some of our days. There's plenty to write about when you're in the midst of a homeschooling family with children of every age. I realized my stories were full of triumphs and struggles- the beauty that embodies motherhood. And I was encouraged by my husband to share them with women that may find themselves in a similar season.
Our family of eight recently moved out of the city and into our version of the sticks. We're still South Florida folk, but we're off the beaten path with chickens and all. We're in our fifth year of homeschooling, and we just welcomed our sixth child, a sweet baby girl, five months ago.
I pray I can help inspire and break down some of the perfect walls we tend to put up as the matriarchs of our families. And while you're visiting, I hope you'll enjoy my no frills recipes, homeschool tips through trial and error, and the transparency of it all.
Welcome to my real, redeemed, and often messy life…..
Jenn