Anything sweet and savory  is a winner in my book, and the other night this is exactly what I was craving. After I served it to my family, there wasn't a crumb left. Needless to say, I've found another staple-recipe in our home.
 Ingredients
4 chicken breast (pounded out to 1′ thick)
3 tbsp house seasoning (or prepared season salt)
1 cup flour
1 1/2 cup honey
4 tbsp stone ground mustard
1/2 cup lemon juice (about 2 lemons)
2 cups Italian bread crumbs
1 cup olive oil
4 tbs butter
Preparation
Pound out chicken breast until they're even and about 1 inch thick. Season on both sides with Jenn's House Seasoning. Dredge each piece in flour and set aside.
Mix honey, mustard, and lemon juice in a plate large enough to coat the chicken. Place two cups of Italian bread crumbs in a separate bowl.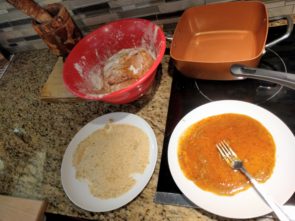 Set your stove to medium/high heat and place the oil and butter in the pan. Coat each piece of chicken in the honey mustard mixture and then evenly coat with the bread crumbs.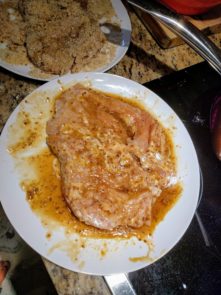 Pan fry each chicken breast evenly over medium heat, about 6min each side.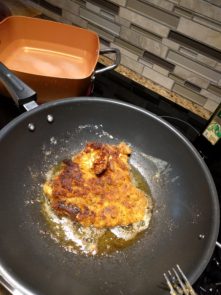 I can't imagine this won't become a favorite in your home, unless of course you don't like mustard—or honey—or fried food–in which case we can't be friends because fried food is delicious.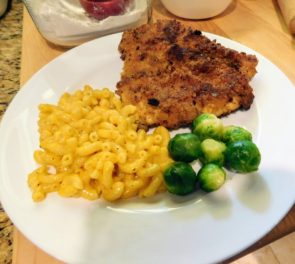 -"My favorite part about this dinner was the chicken mom"–Briella
Jenn