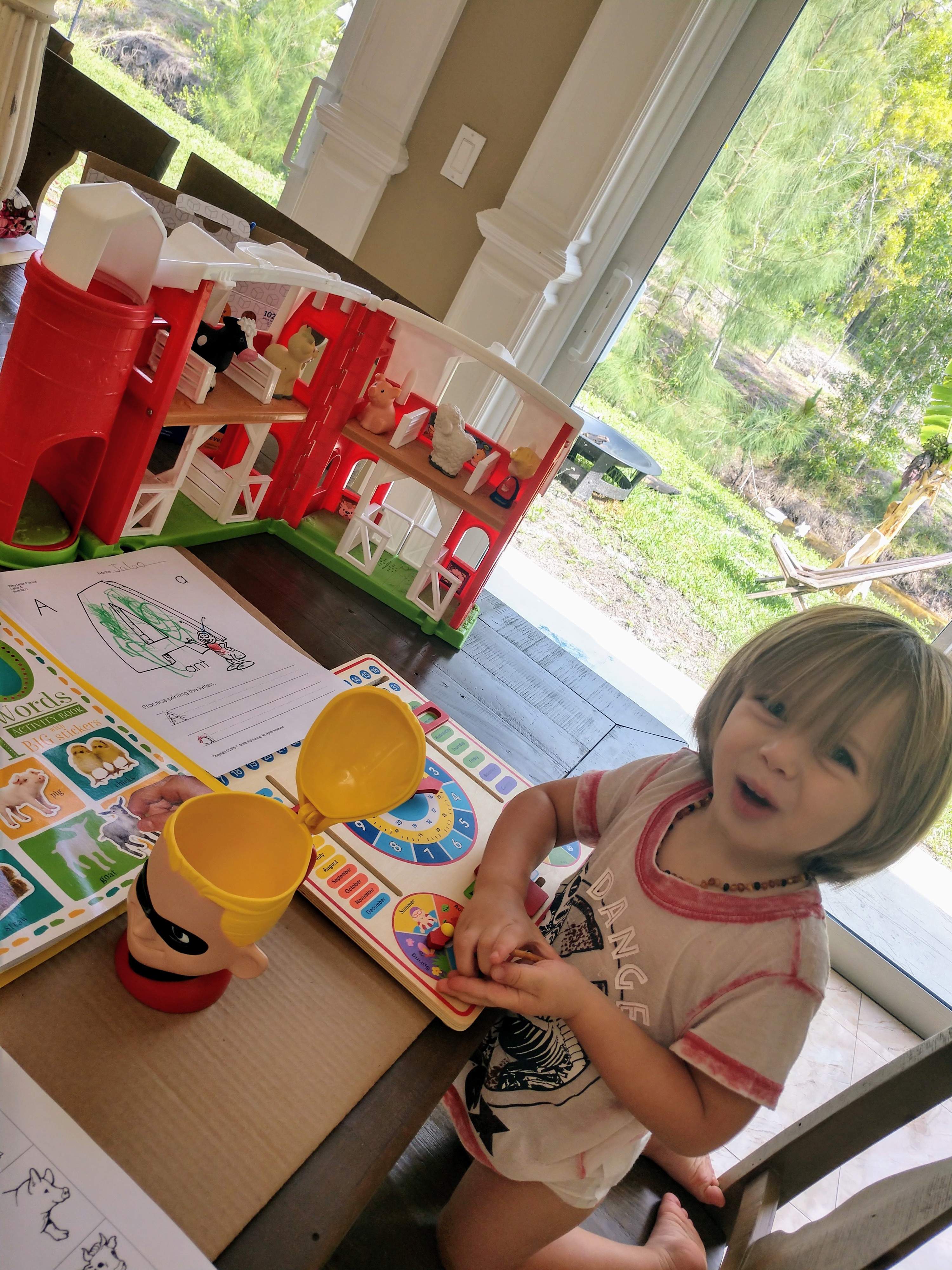 Today I got a whole 10 minutes of attention while homeschooling my toddler–That is, before he started laughing at himself for burping on command. I knew I'd lost him at that point, and I've learned the hard way to not push when it seems my littles are done before I've even begun. Our time spent "learning" is very informal, and I usually allow him to initiate our lessons. I think he's correlated snack-time with school–time; as his usual way of letting me know he's ready is by telling me to, "Get me a snack mom. I want to DO school!"–While waving his "Dash Incredibles" cup at me. Whenever it seems my strong–willed–child is willing to sit for a lesson, I quickly oblige to his demands… even if his interest in learning has more to do with how many crackers he can stuff into his mouth at once, rather than the amount of caterpillars in his book. Nowadays, I'll take what I can get!
When Your Big Plans Are Crushed By Your Little People…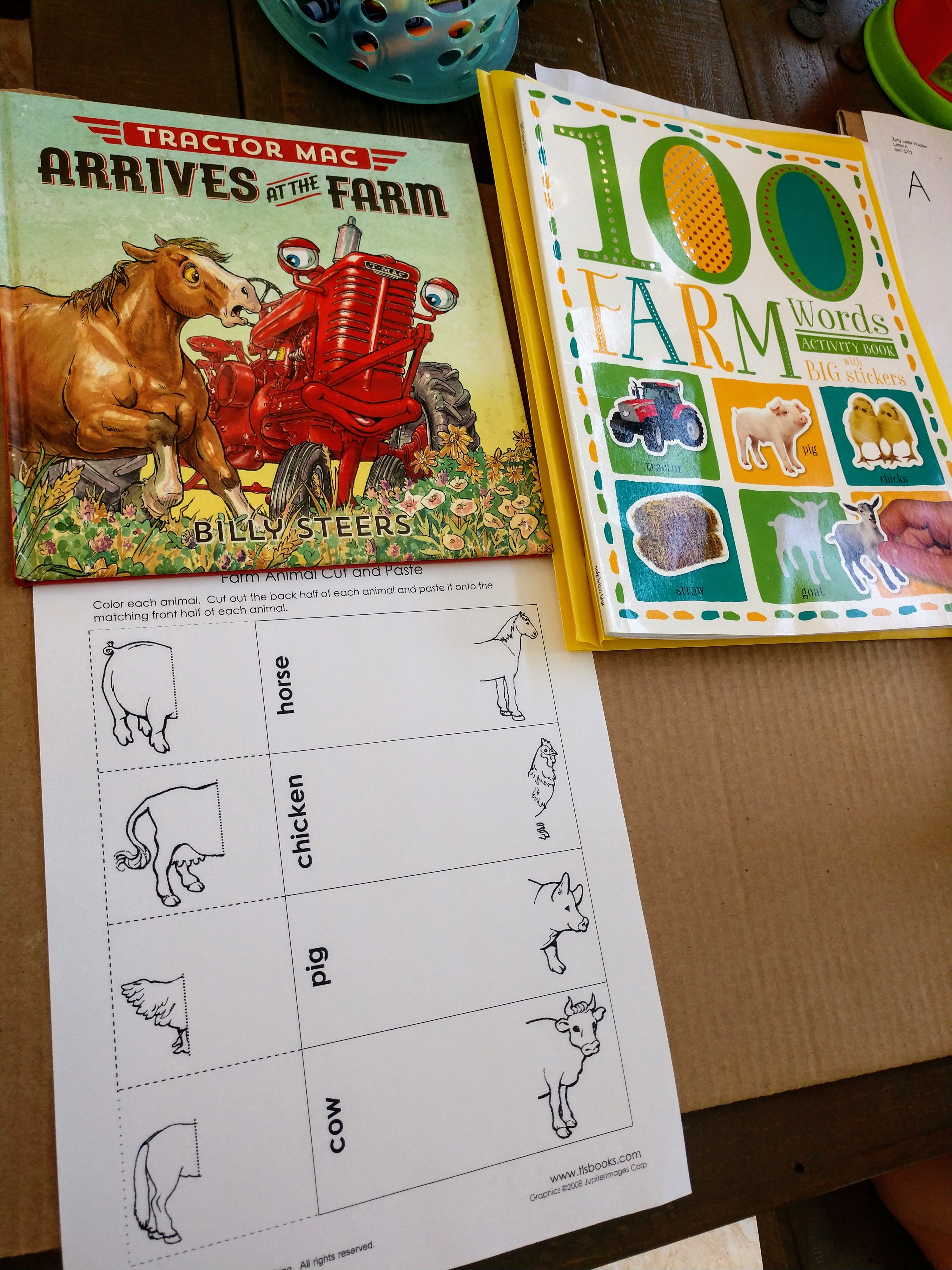 If I had a dollar for every time one of my kids decided they had their own agenda for our homeschool-day…
Thing is, this particular morning was special!
I put together an entire lesson the night before, and it's a subject he thoroughly enjoys, farm animals! I went swimming in blocks searching for each pig, cow, sheep, and even a little farmer; Just so that I could stage his Playschool Barn–Why would I go to such extremes? Because I'm a recovering perfectionist, and every lesson requires a theme, that's why. I went into my school supply drawer and brought out a brand-new box of crayons, and not just any crayons, uh-uh.. momma busted out the Crayolas…. Before this half naked little person (because he's always missing his bottoms or his shirt) came around to harass me for his snack, I was ready! You can imagine my disappointment when I got as far as our "day board" and reading the book of the week before he let me know, it wasn't happening today. It wasn't happening today? Sitting in front of my very strategic lesson plan for my TWO YEAR OLD. I'll admit, this one was a tough one to swallow. But I had to remind myself, you have to be prepared to "let your ideas go" otherwise mornings like this, in which things don't go as planned, will drive you insane–They'll leave you discouraged and tired, before the day has even started. I think it was about 10am and this little squabble with my toddler made me feel as if I was ready for bed!
Thankfully, There's Always Tomorrow…
So, just as I've had to do on many other occasions, with different children in my home,… I had to get up and move on with my day. I had to close up the barn and my plans as my two year old walked away in his pull-ups, not a care in the world. But then the story shifts and there's a silver lining that came in the form of a lesson for this strong willed toddler… He recognized what he did wrong after I said, "Ok buddy, we'll try again tomorrow." It wasn't ten minutes before he came in and said, "I'm sorry mom, I'm ready". But Unfortunately, I'd already moved on to math with his sister. Although I knew I could "make it work", I chose to use this as a teachable moment for my toddler.
There Are Life Lessons To Be Learned In Everything We Do, No Matter The Age.
I so wanted to give in! I looked into those big blue eyes as he apologized, and I thought about the many reasons I should just set it all up again, fill up his snack bin, and get to use this fancy lesson plan I so thoughtfully, and diligently, created. I reasoned with how my daughter really didn't need me for the rest of the lesson, and how God gives grace, surely He would want me to do the same. But I knew that morning's teachings had more to do with character than the alphabet and animals. Saying yes would've only made me feel accomplished, and I would've missed the opportunity to teach this tiny human, that I love so much, something far more valuable.
Lessons can be learned, even at the age of two, and it's never too early to start. I guess it wasn't a wasted Tuesday morning in Pre-K 2 after all; as he woke up the next morning exclaiming, "I'm ready for school mom!".
What Toddler Redemption Looks Like!!!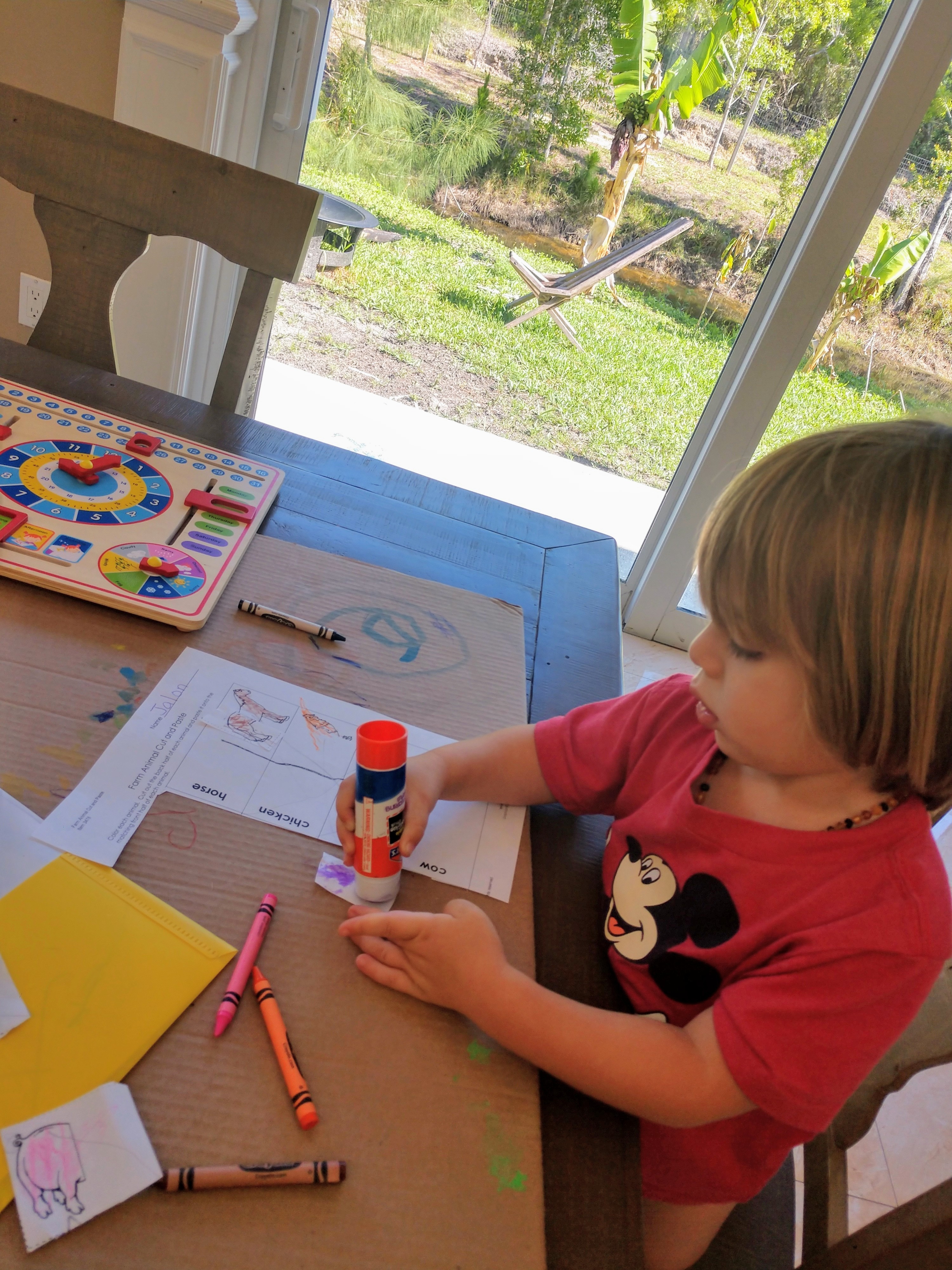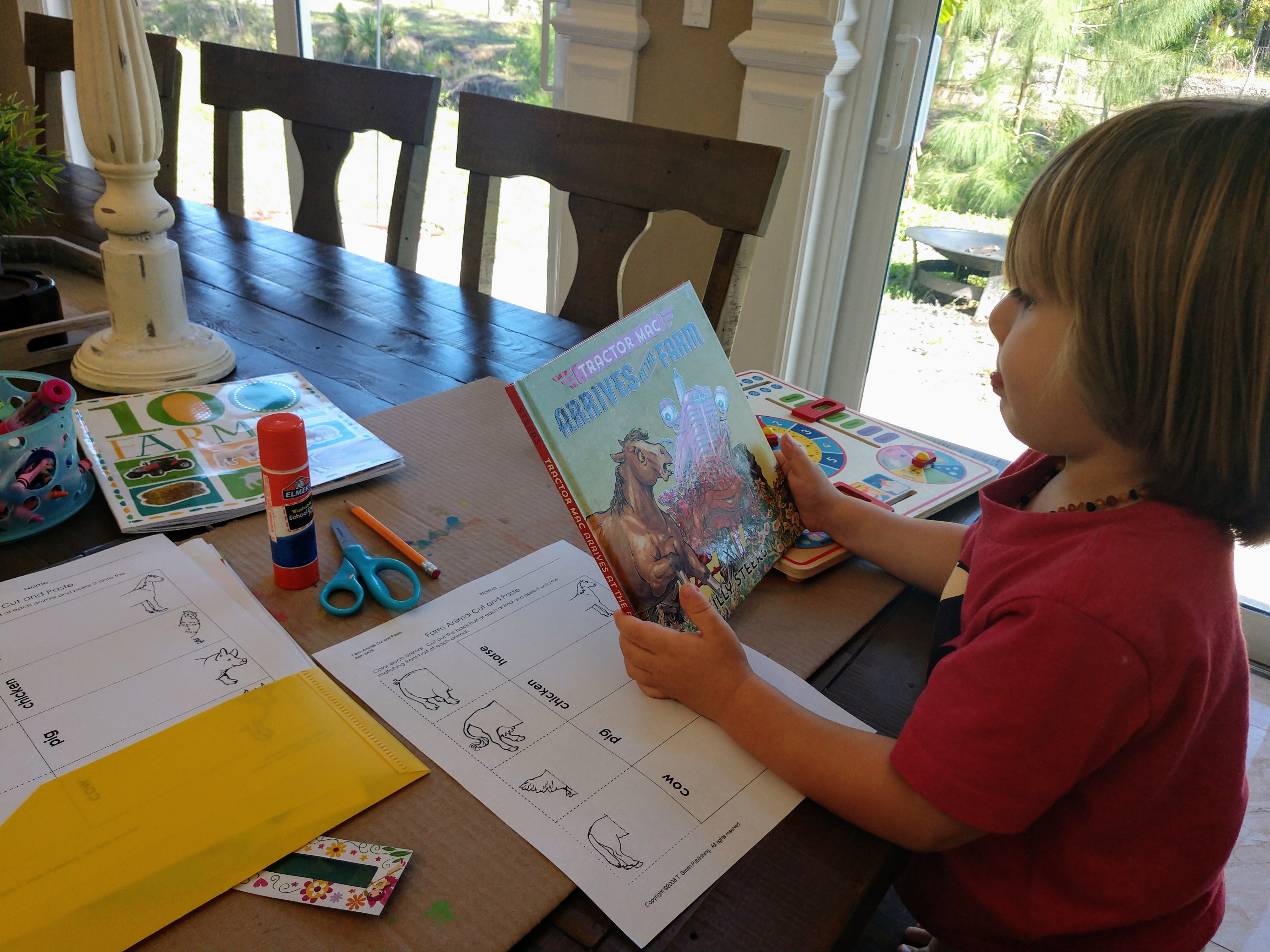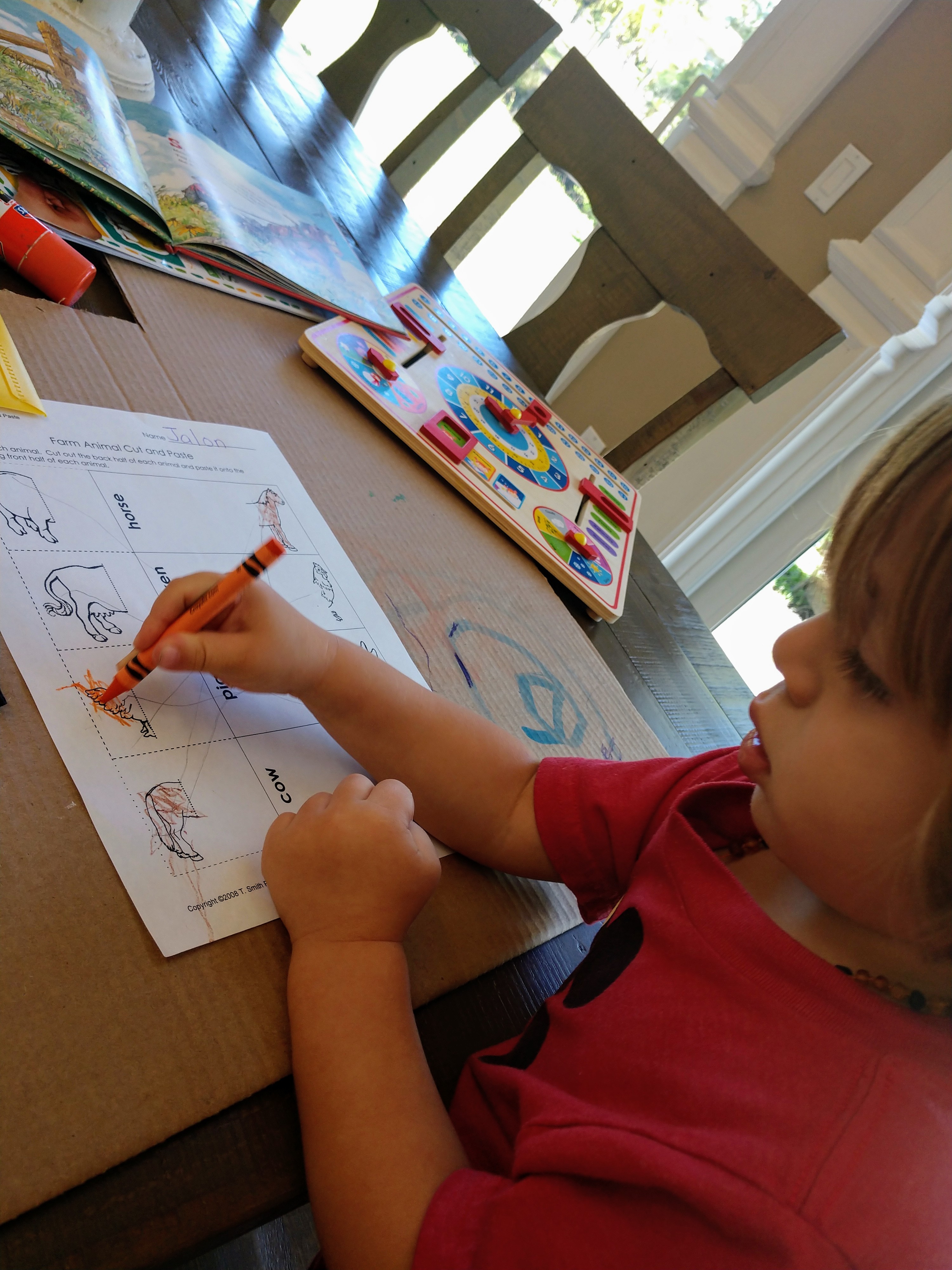 We Should Always Remember…
There's a much bigger picture and purpose to our daily homeschool lives. And while it may be difficult to constantly have the forethought in the midst of toddler tantrums, homeschool burnouts, and just plain-old-life… We should always remember…
You can make plans, but the Lord's purpose will prevail–
Always…
Jenn