As it often happens in our home, with six children in tow, another birthday is upon us. Brooklyn is turning one in just a few, short weeks! Can you believe it? I sure can't!
To celebrate our baby girl we decided to take it to Brooklyn, literally. Yup, we're flying our big tribe, to the Big Apple on her big day. It's been a loooong time comin' since we've never been there as a family, and It's where my husband and I were born. To say we're all excited is a huge understatement!
As fate would have it, and while I was making some final preparations to this celebratory trip, I was invited (see what I did there) to navigate Basic Invite's site and to check out their multifaceted stationary line. I'm thrilled to be reviewing this invitation website for you all!
I've partnered with Basic Invite to review their party invitations! As always, all opinions in this Basic Invite review are my own.
Let's get started!!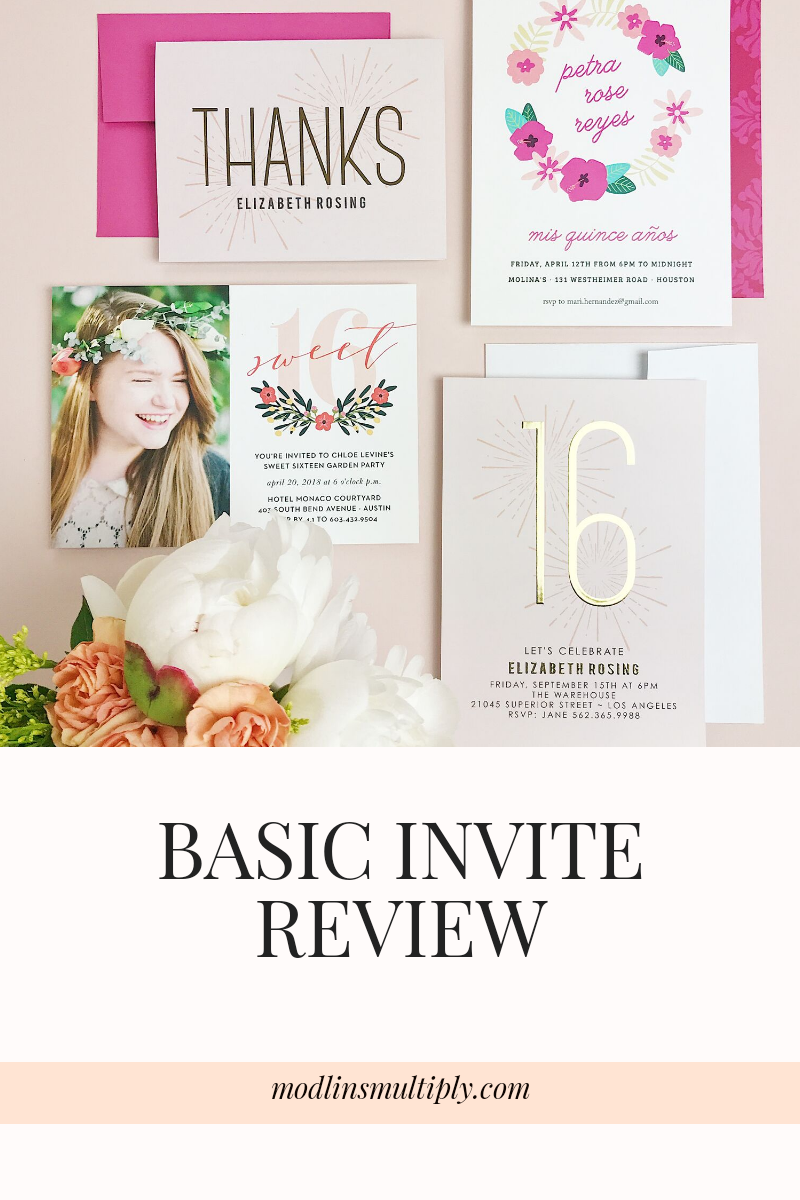 Basic Invite Review
Because our family is a party in itself, the majority of our gatherings tend to be intimate. I might only invite a handful of families to help celebrate birthdays and special occasions; But that has never stopped me from mailing out an invitation for a birthday party! In fact, more often than not, my invitations set the tone for the type of shindig I'll be hosting.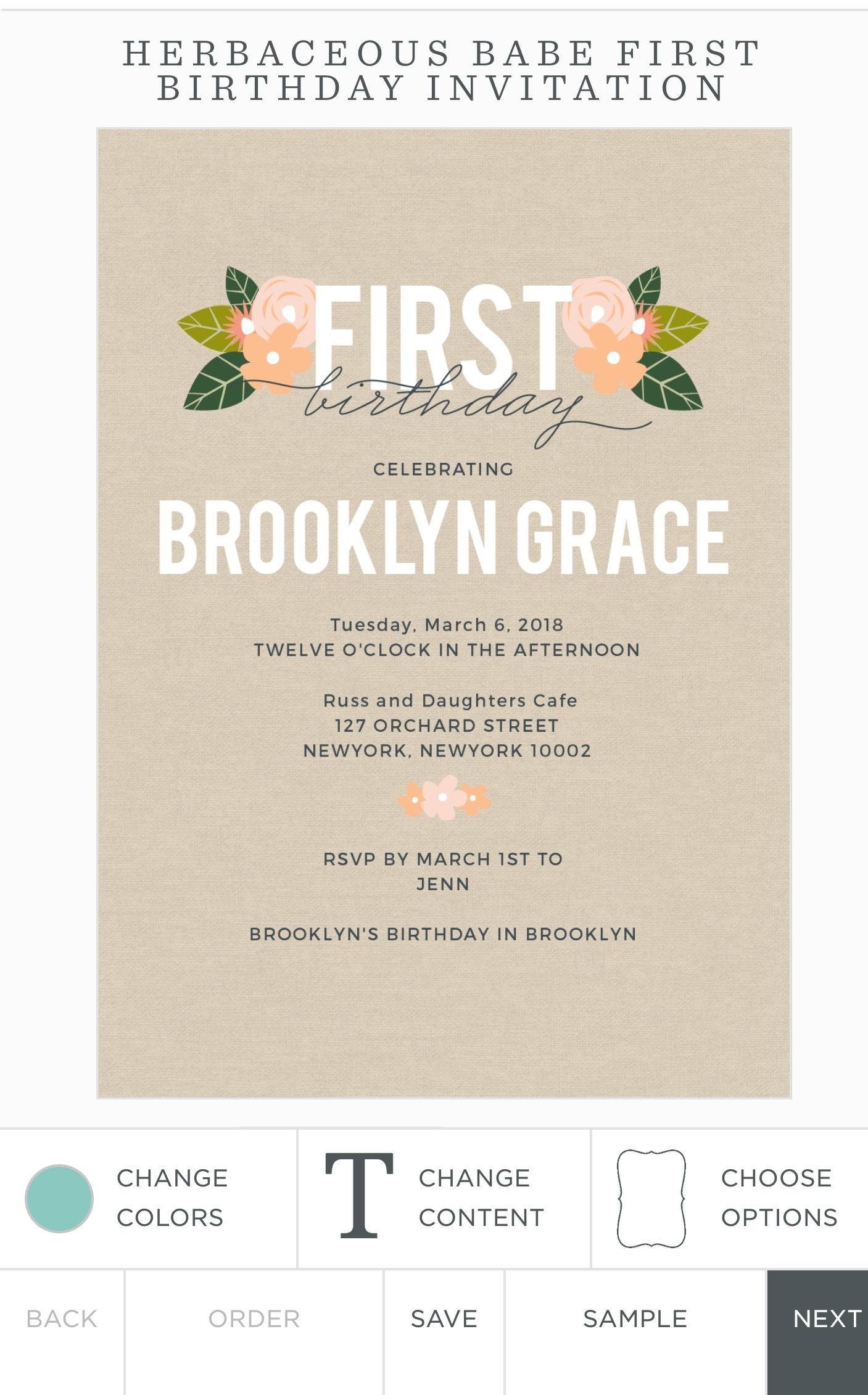 Since we won't be in town for this birthday, I chose to create an invite with an existing theme. I was impressed at how user friendly and simple the site was to navigate. It took me fifteen minutes to create Brooklyn's invitation, and that is a win when you're a busy mom. I love all things 'earthy and dainty', but they have options for a more 'bold' design as well; think foil print!! And if you're like me, you've probably been disappointed in the lack of selection when it comes to boys party invitations, but Basic Invite has changed the game. You'll be impressed with their vast choices for your boys, and I promise it doesn't compromise design.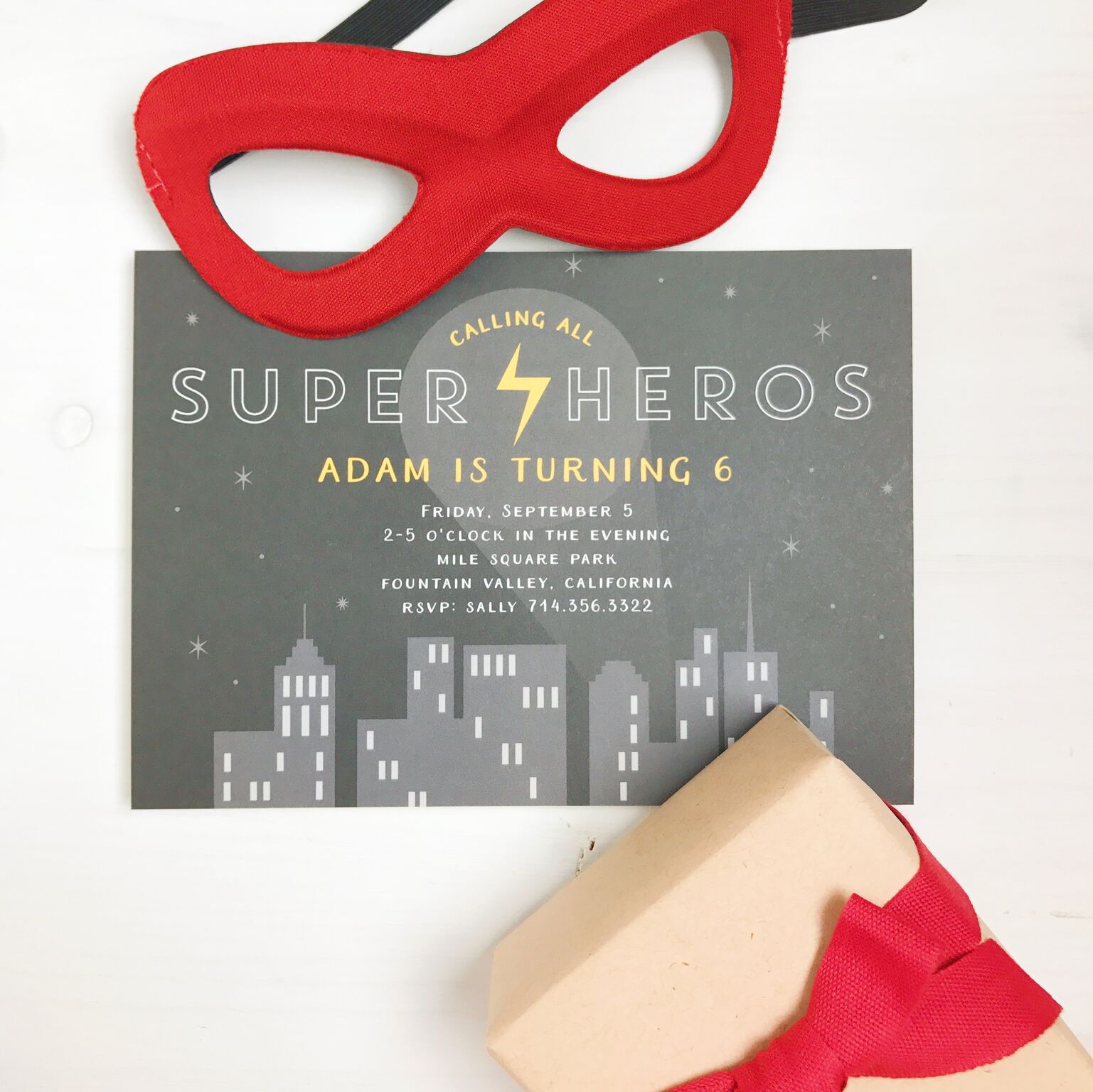 Basic Invite Customization
180 different color options – Basic Invite is one of the few websites that allows customers almost unlimited color options with instant previews online. Once you select a design, you can change the color of each element on the card to over 180 different color options. You can be sure the card is exactly how you want it down to the littlest detail because of their large color selection. These customized options sets Basic Invites apart from other online stationary websites.
Foil Options – Foil cards are available in gold, silver, and, my personal favorite, rose gold. Customers can choose from flat or raised foil on all of Basic Invite's foil design.
Envelope options – Basic invite is just as colorful with their envelopes as they are with their invitations. You can choose from over 40 different colors! How's that for making your invitation stand out before your guests even open them? And as an added bonus, all of their envelopes are peel and seal!!! No licking or sponging required.
Basic Invites Special Features
Custom Samples – And for those extremely important celebrations… Basic Invites allows customers the ability to order a printed sample of their actual invitation. This allows you to see exactly how it will print, as well as the paper quality, before you place your final order!!
Address Capturing Service – Basic Invite offers an address capturing service that allows you to simply share a link on Facebook, Twitter, Instagram, or any other form of social media to request their friend's and family's addresses. Each address is then stored in the customer's account and can be selected during the design process. They also offer recipient address printing at no cost on all Christmas card orders as well.
My Final Thoughts
I really love all that Basic Invite has to offer. Their large, detail oriented selection is impressive, and customizing your invitations has never been easier!
What event will you be planning this year?
Don't forget, traditionally, invites are mailed out eight weeks in advance ?.
And Right now Basic Invite is offering 15% off with coupon code: 15FF51
Jenn